Hi to everybody,
5 or 6 years maybe that I hadn't come here...but today is quite a special day.
I found an amp. Not a big deal, I I run through quite a lot of amps, but here....
Found it in a kinda flea market / pawn-shop / garbage zone, burried under other stuff...
Here on the back seat of the car...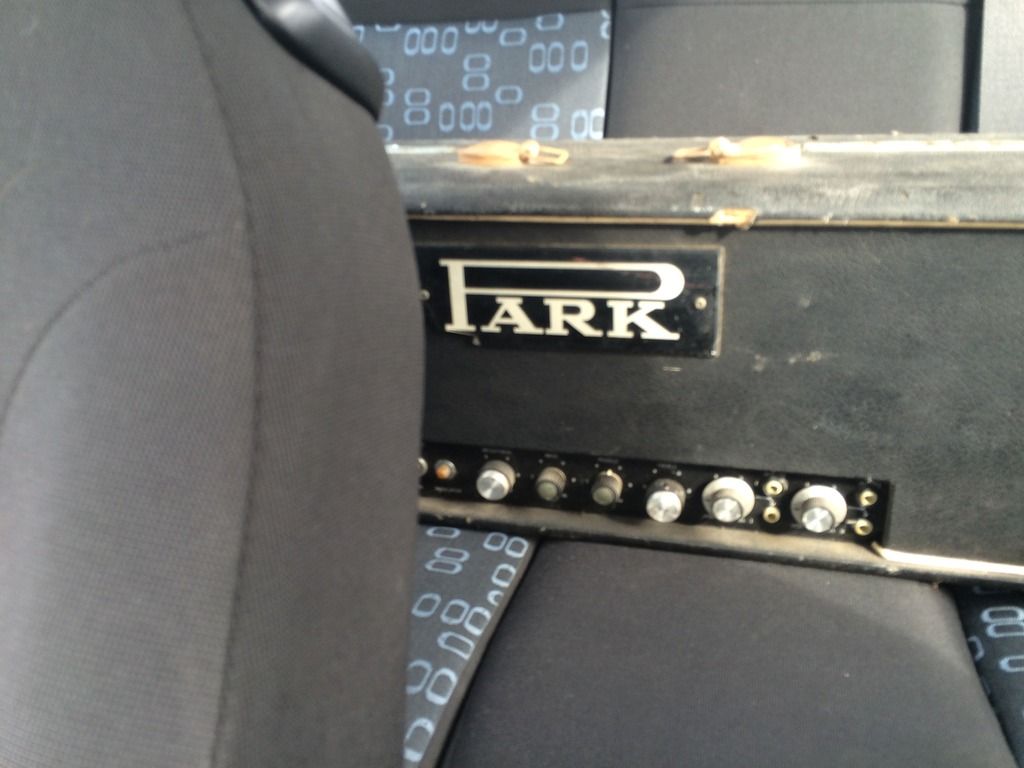 Yup !! What's that ?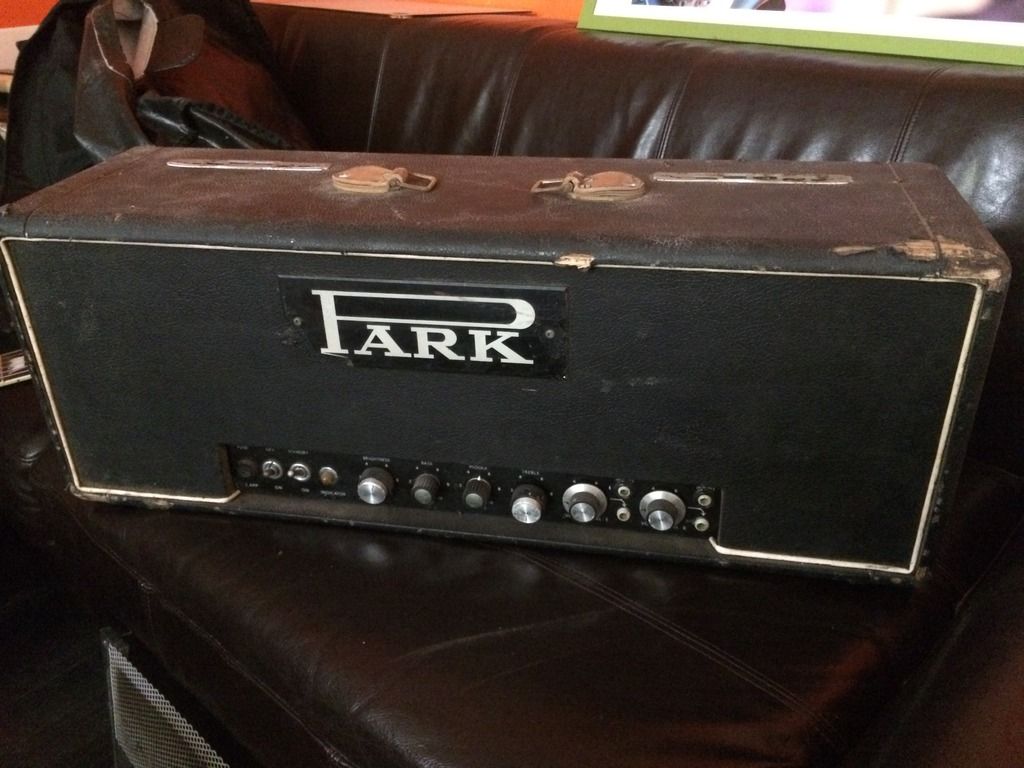 Well, someone didn't like the off-set Park badge on the top left corner, so re-mounted it on front center. I'll put it back where it belongs one of these days, although I quite like it like that. The amp has battle scars everywhere. Rough edges, broken handle...Believe me, it is in glorious Rock'n'Roll shape. To me, there's nothing more beautiful than amps that have seen a lot of action. I don't like mint amps, personnal taste here.
So what we got?
Well, it's a
1966-1967 Plexi-Park in full glorious 100 watts
.