Actually, just realised I didn't take a proper pic of the stencils, more interested in checking the speakers are right: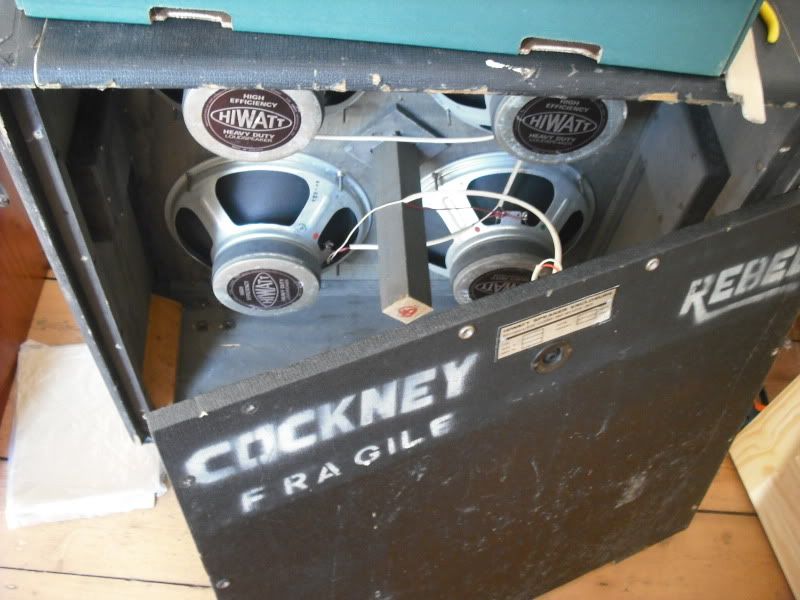 One speaker isnt the right way up with the badge, has it been moved?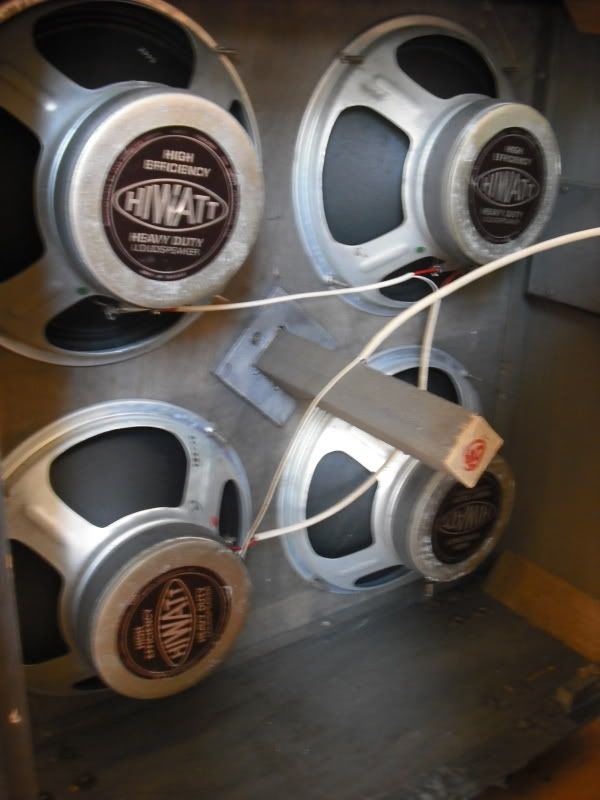 What is the best way to stick down the scuffed tolex? Fairly sure I'll end up moving it on, too precious about the speakers, when I'm totally happy with modern ones.
Will this have extra value as a Cockney Rebel cab?
It has a slot port across the back, is that standard?