Time to whip out the cobwebs so the old girl can kick out the jams !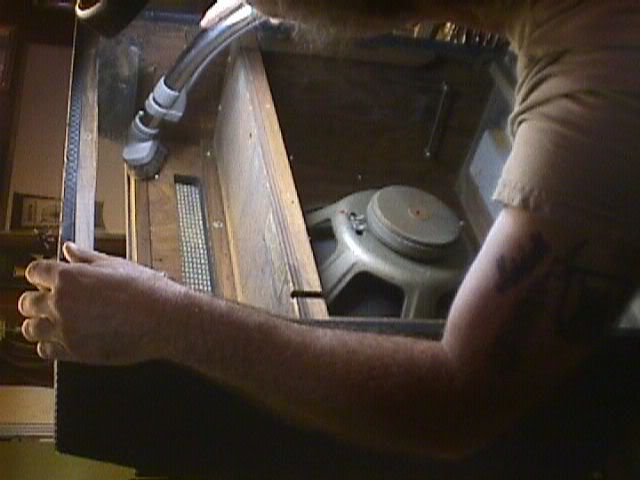 Vacuming out the uglies.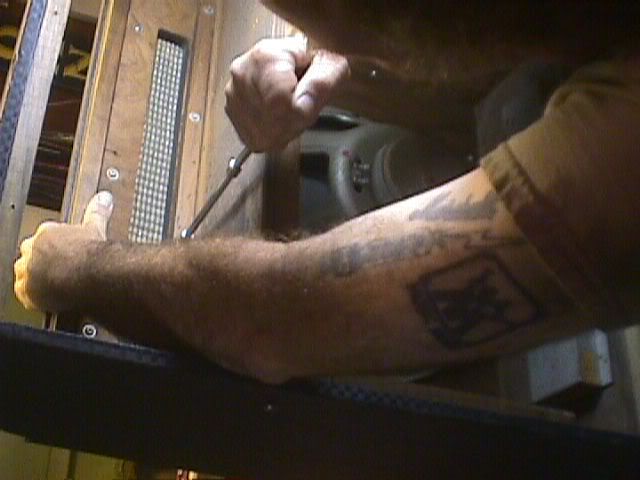 Ahh yes.....doing the Archie Bell & the Drells....
Never saw a reverb lock in one of these before !
They mean it, too- also helps to take the fuse holder tip out too for clearance when removing the chassis- it's a tight fit !
Sweet sounding old Jensen- missing the bell though.
and here are the obligatory gut shots, Baron
Note the mis- wired diodes at the end o' the chopstick !!!!!!!!
(and the uuugly, wrong value resistor)
Wild Bill, the Hickok assists in tube righteousness verification !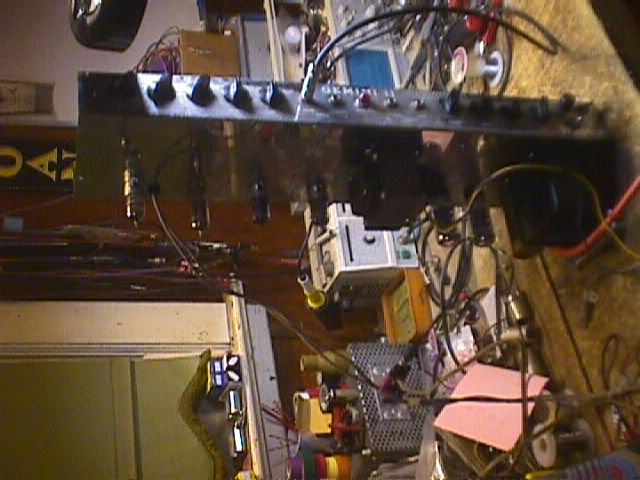 "We're Getting Closer to Our Home......"
(BTW- that's a Busch NA, no alcohol consumed while the amp's opened up)
Getting a Nice Wave at 31.5 watts !
...and this mangled one flat out at 42
Left 'er sideways cause of the "F" der grille cloth....
Edit coming momentarily, folks
and here it be- Sorry, forgot to take an after pic post installation of a heavy duty 15' 3 prong power cord and removal of the good ol' Black Cat "death cap", not to mention correcting the mis wired diodes....plus the one that was working both ways ! Too many AC-DC riffs I guess
. The amp sounds great, punchy and tight with a real nice growl when cranked ! This one breaks up MUCH higher in the "Vs" than my '65
Gemini
I, it gets dirty around 9-10 o'clock where this one stays cleanly up to around 2-2:30 or so. Guess Flip Tops will be hearing from me for a handle and some appropriate grill cloth. Wonder what this would sound like with 4- 10"s
So here she is, another cute little Ampeg that had a party with a couple newer Fenders on her shakedown cruise
Keep on tweakin', everybody!
Jake