GKJKJKJGKJGKJGGGFD SSPFFFFTT BLLBLBLBLBLLBLBBLBBLL GGGG GG SPPPPFF SPFFFFTTT TTTT!!!!!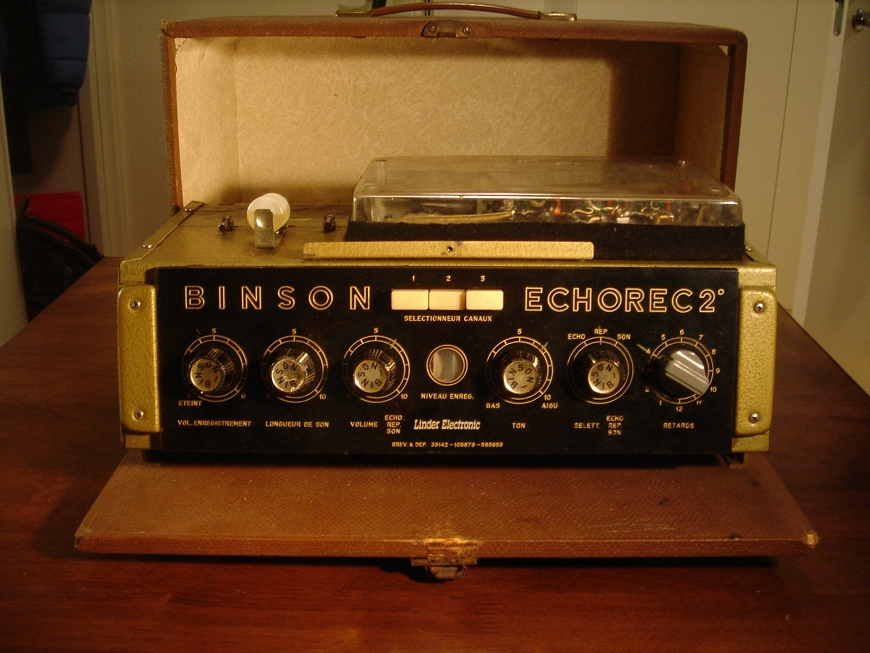 Just give me 10 sec to calm down. SPPPPFFFTTT BLBLBLB GGLGLGLGL
Okay okay, I'm calm now. I got a hold of this beauty and I could never had imagined how cool it would look in reality, I had just seen images before. It looks and smells really old. A retailers sticker in the inside of the chassis says 1977, so it's made then or before.
I've read Hiwatt Bob's long thread about his echorec, very interesting read. I hope to have less work getting my unit working though, but now that I've said that, who knows
I had expected the wiring to be all messed up, but it looks okay. It doesn't look like it's changed though which is surprising. Actually, the entire unit looks untouched, except for a changed knob (by the way, one of the knobs is labeled 'Retards', wonder what it does
) and missing of the back side of the chassis and the cover for the top of the unit. I think I will at least try it before I change all the wiring. According to the seller it works mechanically and gives direct signal, but no echo signal.
Before I turn it on, I'm thinking of changing the electrolytic caps. In one of the pictures you can see a large Sprague cap, it looks alright but I'm not sure what could happen if its not. Might be hard to change it though, since it's below all other component. Maybe I can open up the top of the unit. I will also have to learn the intro to 'One of These Days' before powering up.
No wall cable was included, so I will have to fix this. I'd like to get it properly grounded with a modern cable, I'm just thinking about how to add a jack with as little altering to the unit as possible. If I'm lucky a new socket will fit where the old one is, then I'll just have to change the ground cable.
If not, maybe I'll try to create a back side to the chassis since the original's missing anyway, and then add the jack to it, this will require no altering of the original chassis. Another option is of course to drill a little hole, I don't think this would be to much of a deal.
To fix the echo, I'll start with changing the tubes (which looks to have very little use, Valvo tubes, codes look like Mullard) one at a time. If I haven't already then, I will change the electrolytics to see it that helps. After that I'll go over all connections and cables to see if something's wrong. I'll follow a schematic.
This is my project for the summer, hopefully it will turn out well.
Lot's of high-res pictures here in anyone's interested:
http://pilman.ownit.nu/Binson%20Echorec%202/
Now that show and tell is over I have one little question only: Do you think I should I change the electrolytic caps before powering up the unit?
Any thoughts on my thoughts about this or about echorecs in general will be very much appreciated!
Cheers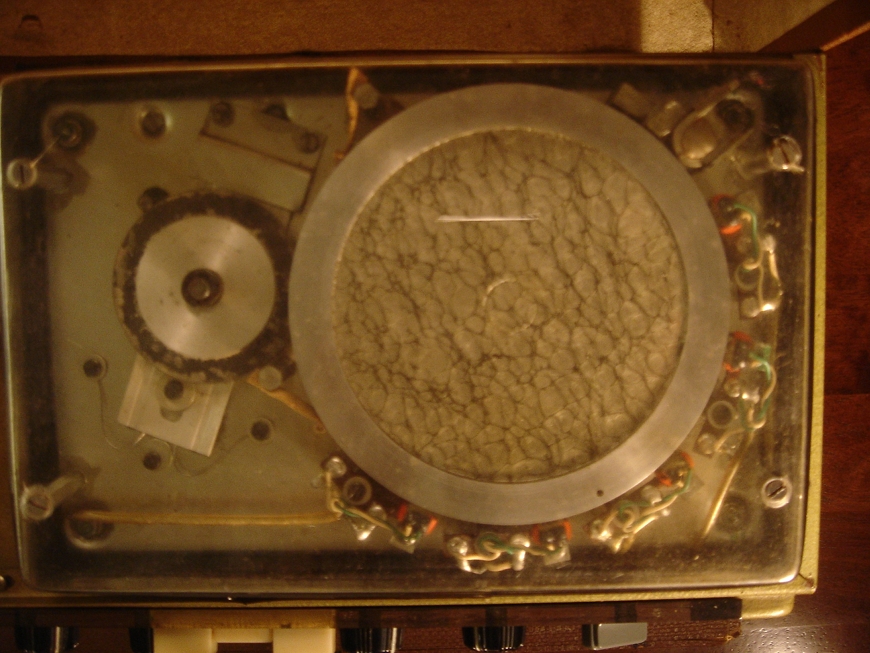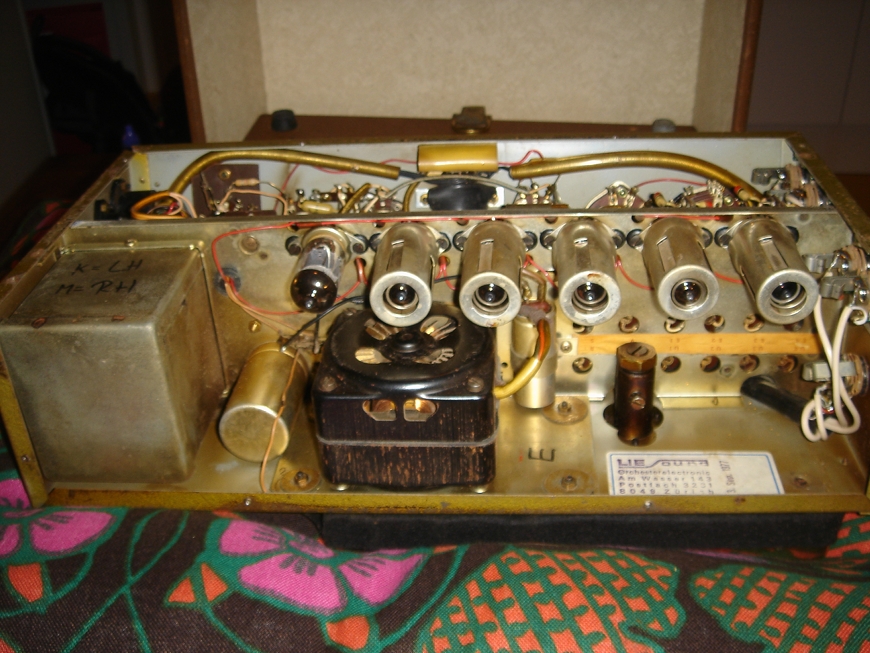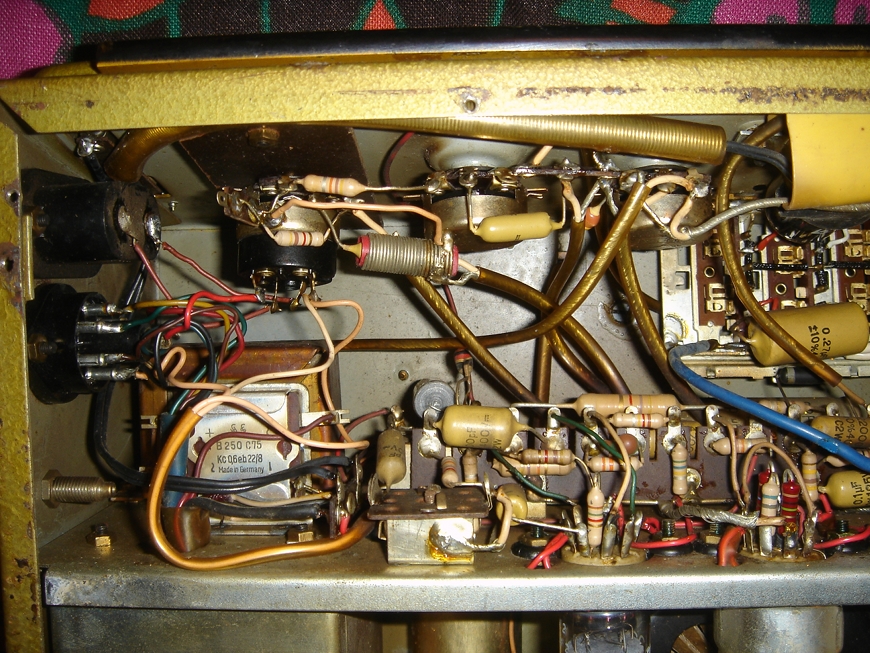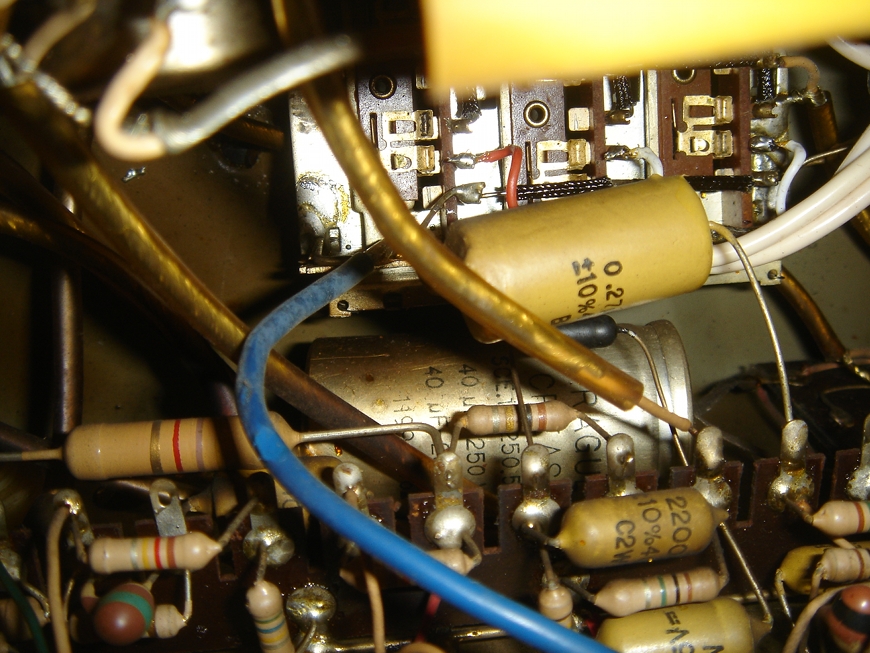 (Here you can see the Sprague cap)