I saw mention of this OD120 in the forum here and decided to take a leap of faith.
GC took $100 off the price and shipped it free saying I could return it locally within 30 days so I figured why not.
$1100 for a 90s reissue OD120 is a good deal I think, yes?
They did say it was squealing and there was no slave jack but did a great job of packing it anyway!
Well, I'll just attach some pics here and see what yall think...
It doesnt look a bit like a factory job- perfboard, alpha pots, new caps, ruby tubes.
It sounds crazy too- cleans up a bit but tone stack feels "non-orange" and the fuzz is even nastier than my Electric Amp.
I would appreciate any input as to what is going on here. Have a look....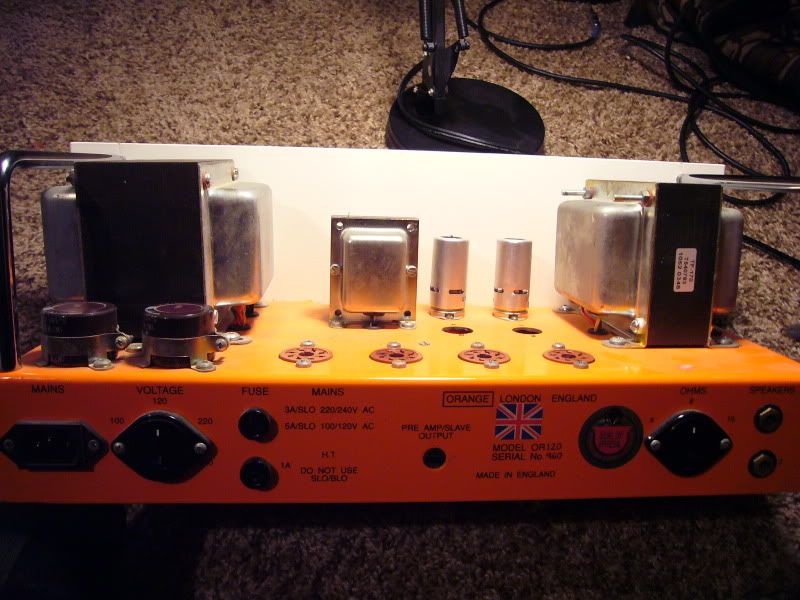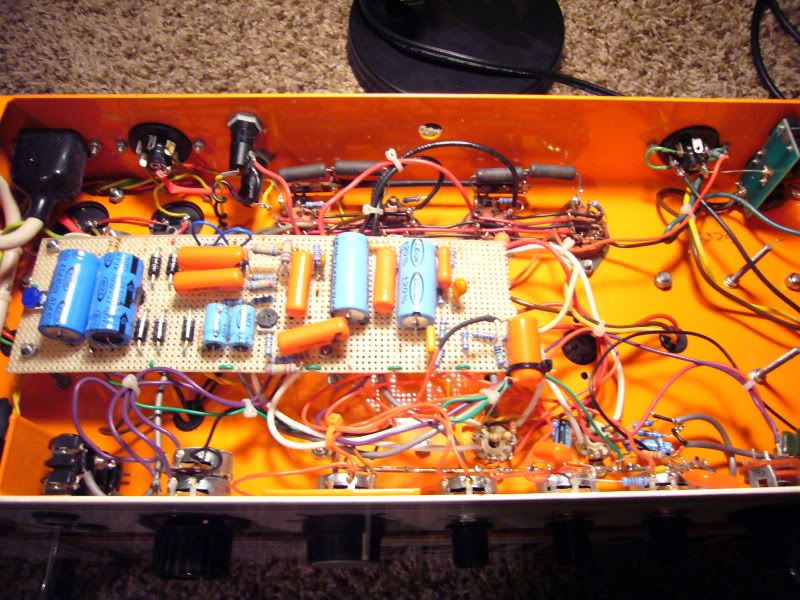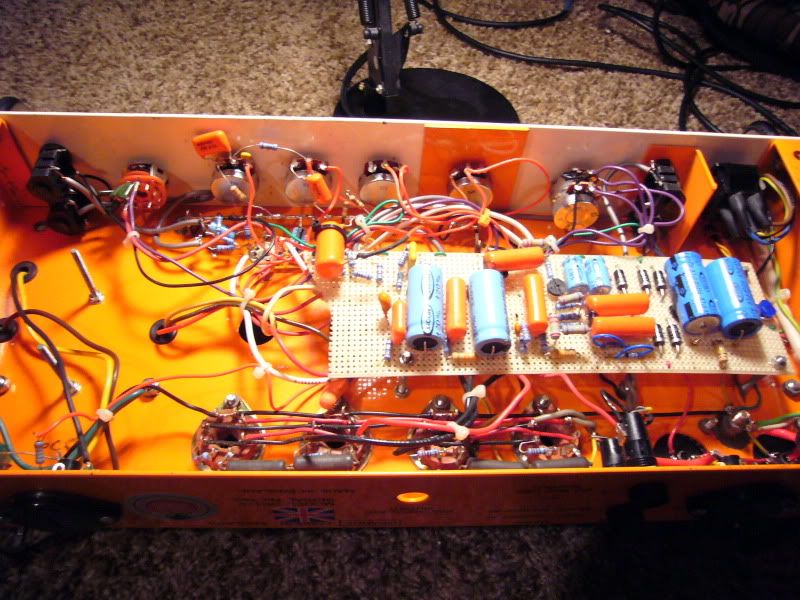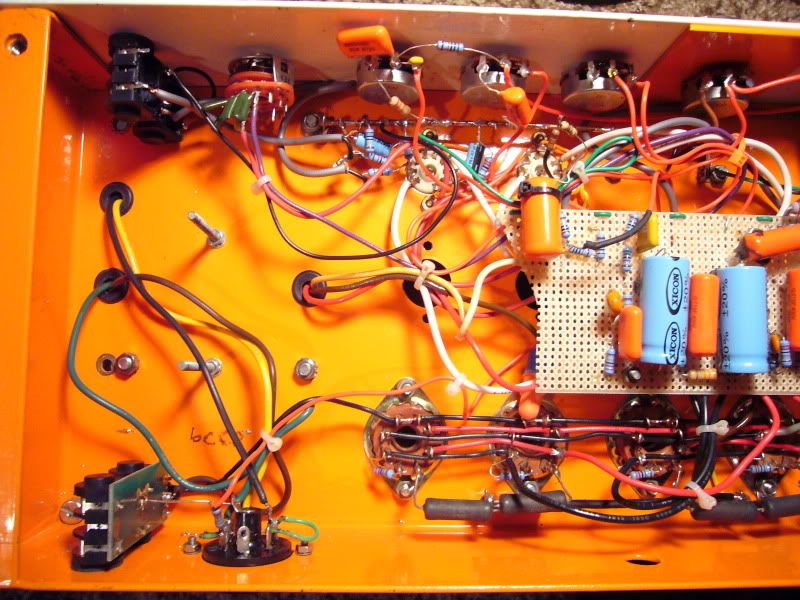 Im pretty sure this is going back to GC asap! --Rob in Austin.